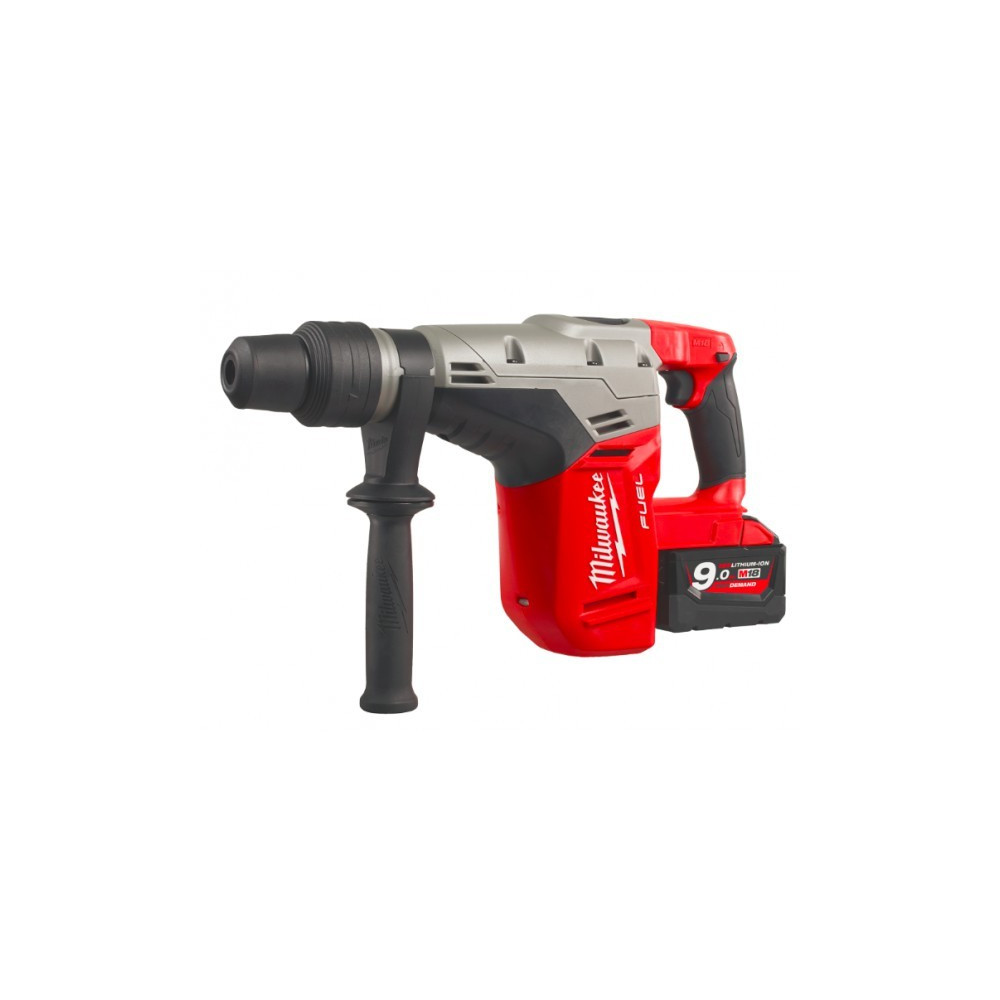  
Milwaukee M18 CHM-902C demo– rotary Hammer 2 9AH Batteries
Reference: 4933451361
M18 CHM-902C Fuel SDS-MAX Milwaukee Demo– rotary Hammer 2 9AH Batteries. Milwaukee SDS – MAX is the best Cordless rotary hammer in the world, a combination of Power Tools high performance with Cordless Tools flexibility. 

Pagamenti sicuri Paypal e Payplug

Consegna 1-2 giorni lavorativi

Diritto di recesso 14 giorni
Martello demo-perforatore Milwaukee M18 CHM-902C Fuel SDS-MAX n.2 Batterie 9Ah
IL PRIMO MARTELLO SDS-MAX A BATTERA AL MONDO
LE PRESTAZIONI DI UN UTENSILE A FILO E LA FLESSIBILITÀ DEL BATTERIA

CARATTERISTICHE:
Solo 6.6 Kg di peso
Ottimizzato per fori 16-32 mm e foratura massima
40 mm con punte piene
Funzione roto-stop
Energia di impatto 6.1 J
Possibilità di orientare lo scalpello in 12 differenti
posizioni
Costruzione che riduce il livello di vibrazioni, per un
uso più confortevole
Frizione di sicurezza che protegge sia l'utilizzatore
sia l'utensile in caso di blocco della punta
Fornito con 2 batterie 9.0 Ah REDLITHIUM-ION™,
caricabatterie e valigetta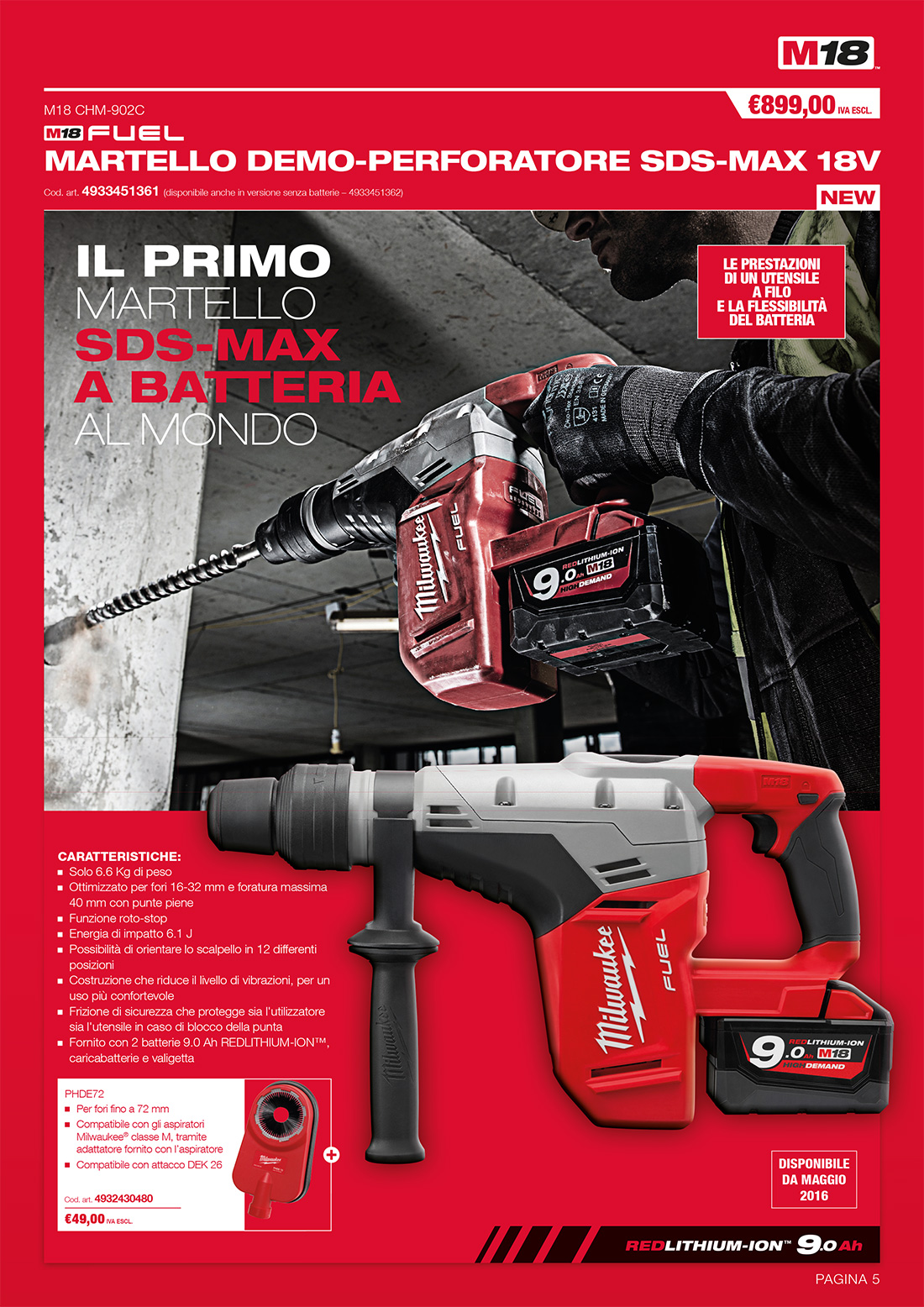 related products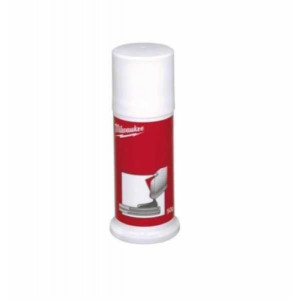 Tool lubricating grease -  50gr. – This grease has been specifically formulated to lubricate and to ensure maximum protection to both tools and accessories.  Grease cartridge 50 gr.
The M18NRG – 902 kit includes 1 M12-18C battery charger + 2 18V 9AH red lithium batteries
16 other products in the same category: