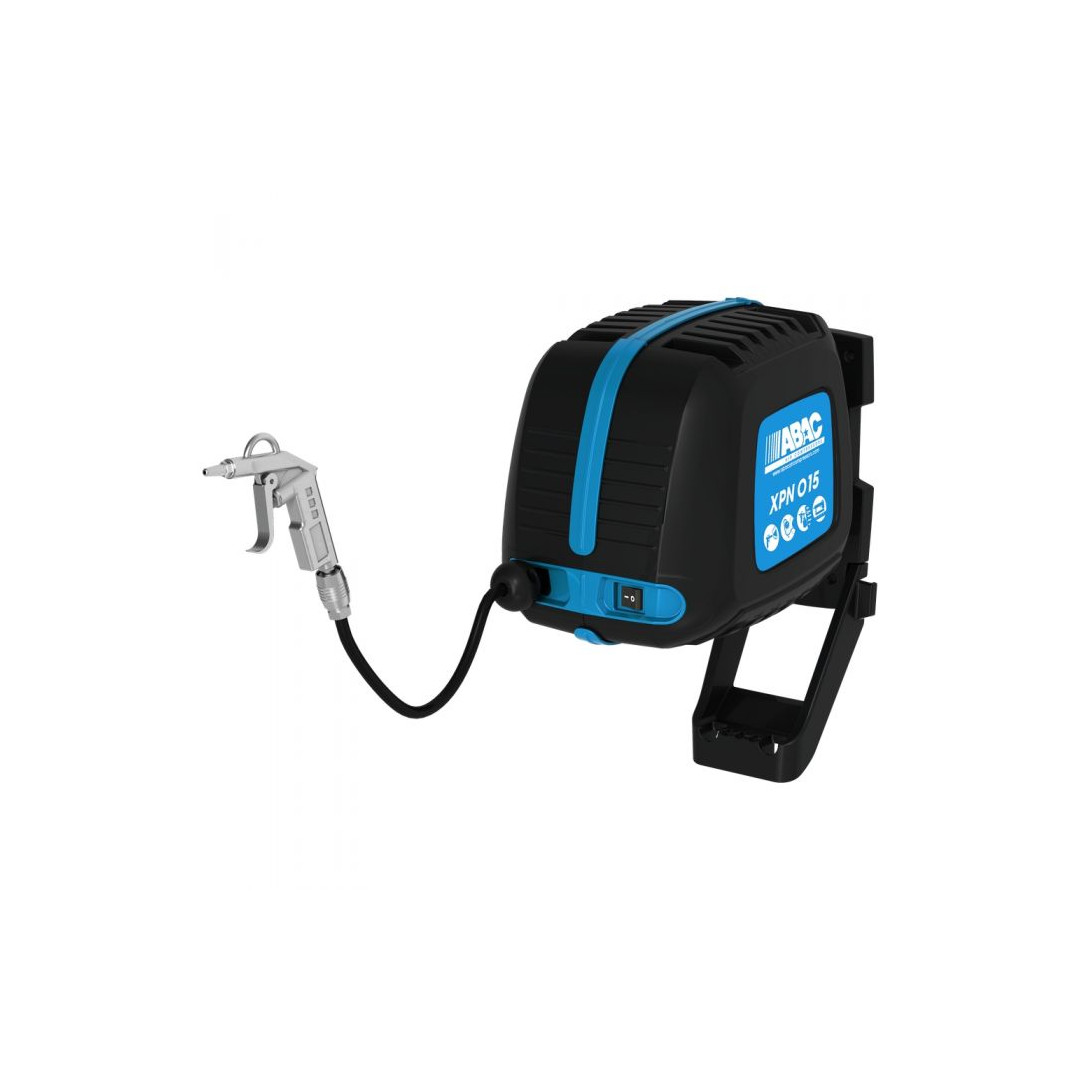  
Wall-mounted Air Compressor ABAC XPN O15
Reference: 1129740357
ABAC XPN O15
Wall-mounted Air Compressor with hose reel
Easy to use, compact, silent, ideal for your home works. Save your time for more clients with the  Air Compressor ABAC XPN 015 with included hose reel. Its ergonomic design ensures a more efficient work, providing everything you need to make the most of your resources. 
Professional-grade. The ABAC XPN O15 Air Compressor's wall-mounted body contains a fully-enclosed tankless pump with 10m retractable hose reel. Distinctive design compact and lightweight, space-saving it harness the power of pressure of 8 bar. Ready to use Easy to install and oil free. Customizable Various functions and uses with the tool kit ABAC XPN.
Hose and blow gun included.
WATCH VIDEO https://www.youtube.com/watch?v=-rlWDqeMb1o
Also available bike kit,  inflation kit, paint kit, stapler kit.
Contact us [email protected]
2 other products in the same category: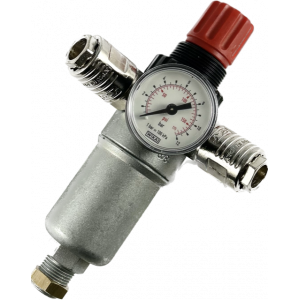 Pressure reducer for ABAC BALMA FIAC compressors
CONNESSIONI:
 3/8" Maschio - N°2 rubinetti rapidi di linea 



Abac A29 100 CM2 – 100 litres air compressor. With its Excellent belt – driven technology smooth and reliable operations are ensured.