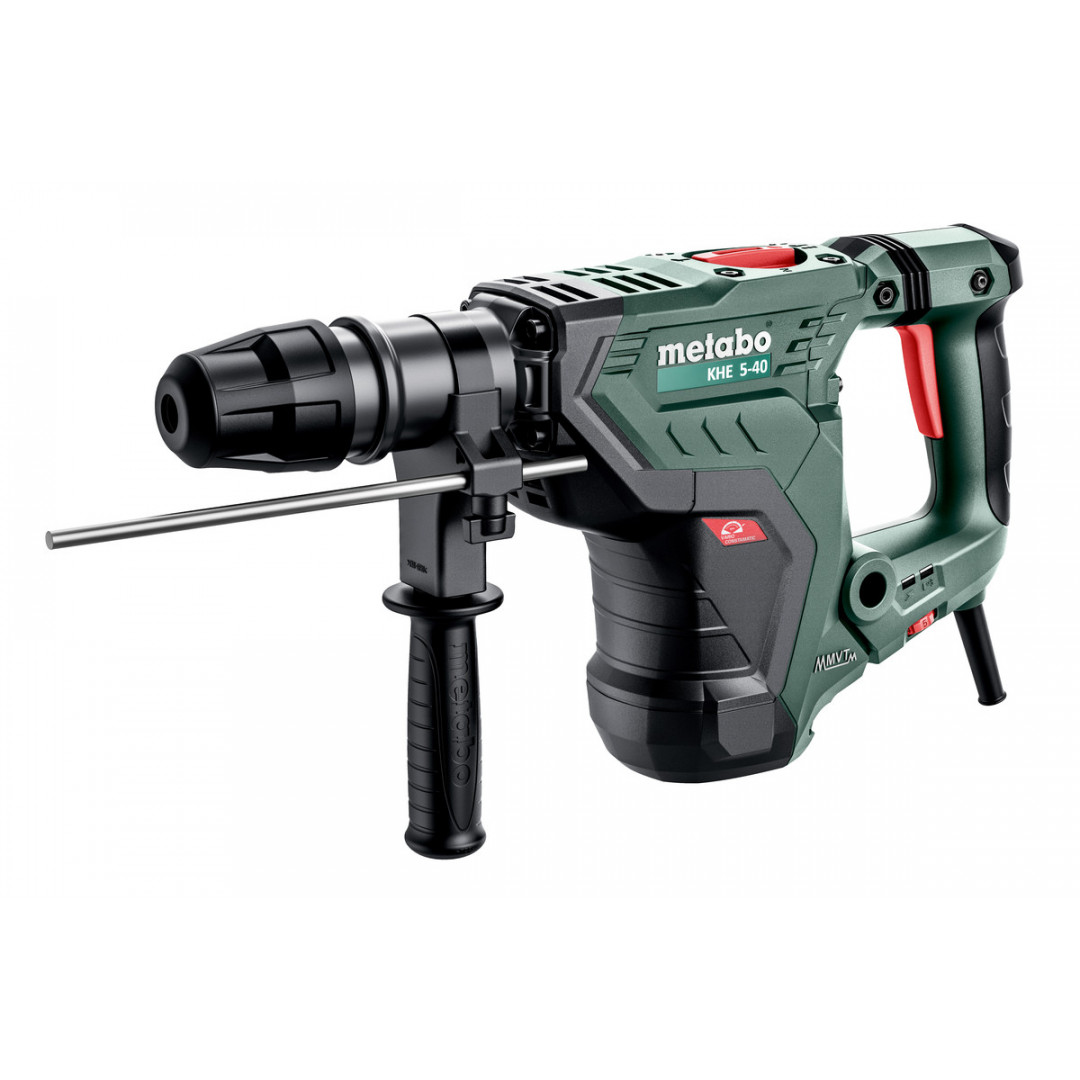  
KHE 5-40 (600391500) METABO Combination Hammer + WE 2000-230 (606432000) Angle grinder
Reference: 0039197
Our previous price
€664.75
METABO  KHE 5-40 (600391500) Combination Hammer + WE 2000-230 (606432000) Angle grinder
Plastic case

Maximum single blow energy (EPTA): 8.5 J
Maximum number of impacts: 3000 /min
Rated power input: 1100 W
Concrete drilling diameter with hammer bits: 40 mm
Tool holder: SDS-max

Wheel diameter: 230 mm
Rated power input: 2000 W
Maximum idle speed: 6600 /min
Torque: 13 Nm
KHE 5-40 (600391500) METABO Combination Hammer
Combination hammer with 2 functions: hammer drilling and chiseling
Metabo VibraTech (MVT): integrated vibration damping system to reduce vibrations and protect health
Easily accessible lock switch for continuous chiseling tasks
Vario-Constamatic (VC) full-wave electronics for working with appropriate speeds, which remain constant even under load
Speed and impact rate preselection wheel
Soft start for precise drilling initiation
Optimal heat dissipation and reduced weight through die-cast magnesium gear housing
Metabo S-automatic safety clutch: mechanical transmission disengagement when the bit locks, ensuring safe operation
Restart protection: prevents accidental start-up after a power interruption
Dust-free chiseling and drilling with external dust extraction system ESA max (accessory)
Carbon brush wear indicator
Service indicator, e.g. before imminent brush replacement, and illuminated mains operation signal present
Early warning system through LED service indicator for targeted planning of brush replacement, 8 hours of work before shutdown.
WE 2000-230 (606432000) METABO Angle grinder
Robust motor
Start-up current limitation prevents tripping of the circuit breaker upon activation
Restart protection: prevents accidental start-up after a power interruption
Additional handle can be applied in three positions
Metabo safety switch prevents accidental activation
Depending on the configuration, the depicted machine's equipment and technical details may vary.
Please refer to the equipment and product description.
Accessories are only included if listed in the equipment.
related products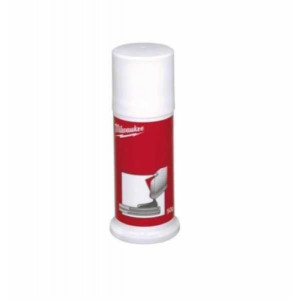 Tool lubricating grease -  50gr. – This grease has been specifically formulated to lubricate and to ensure maximum protection to both tools and accessories.  Grease cartridge 50 gr.
16 other products in the same category: