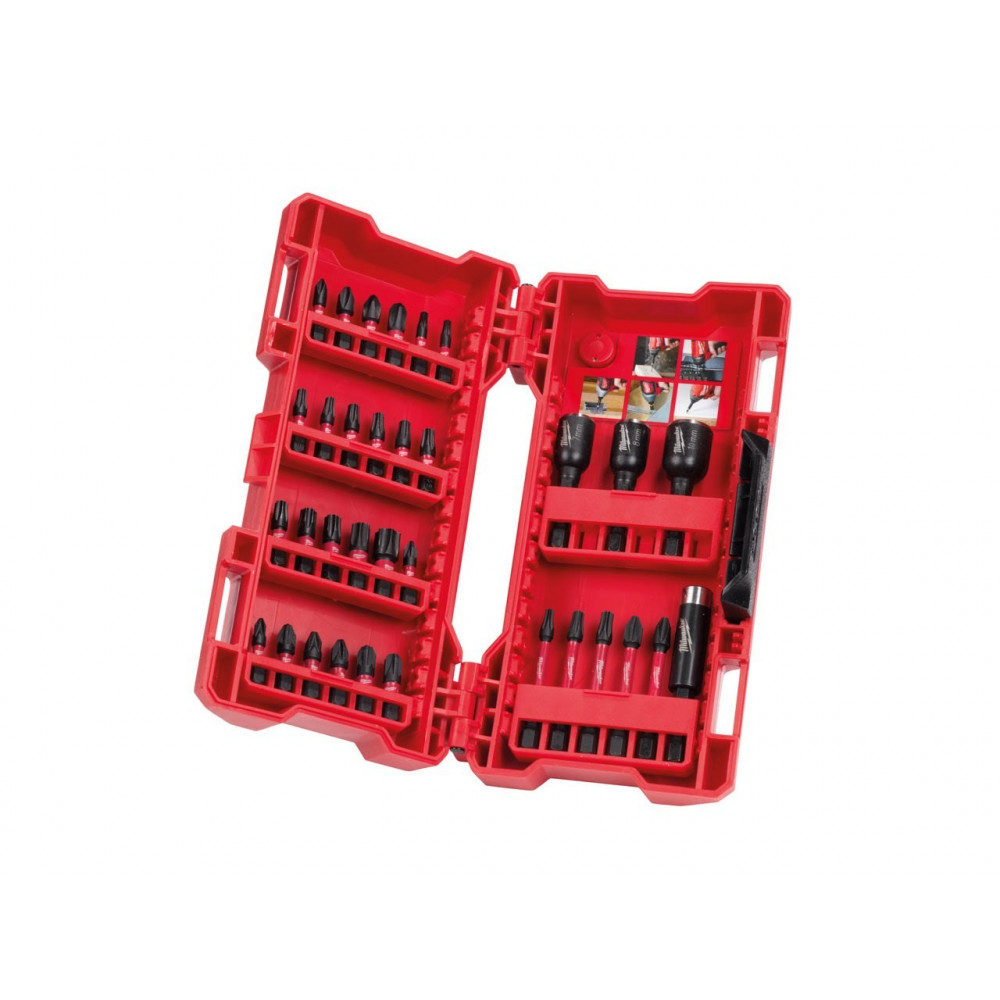  
Milwaukee shockwave 33 piece set for impulse drivers
Reference: 4932430905
A product line designed for those who use impulse drivers and for hard tasks. However, users will appreciate a product which actually ensures accurate holes when it comes to drilling as well as proper fastening. Shock zone shockwave was developed to be extremely flexible. 33 piece bit set magnetic box.

Pagamenti sicuri Paypal e Payplug

Consegna 1-2 giorni lavorativi

Diritto di recesso 14 giorni
Progettato per l'utilizzo con avvitatori ad impulsi. Questa linea di accessori non solo è ideale per applicazioni gravose, ma offre anche una soluzione completa per soddisfare le esigenze di fissaggio degli utilizzatori.

Shock Zone Shockwave - disegnata per essere estremamente flessibile.

La Shock Zone riduce lo stress del bit, conseguentemente si hanno meno rotture. La combinazione del disegno Shock Zone e dell speciale trattamento termico permette al bit di essere estremamente resistente.

Questa gamma di bit e attacchi magnetici viene prodotto attraverso uno speciale trattamento termico dell'acciaio. Questo procedimento rende l'acciaio ancor più duro rispetto all'acciaio di tipo S2 (utilizzato nelle versioni standard).

Speciale acciaio studiato da Milwaukee con una formula speciale che lo rende più resistente alle sollecitazioni in termini di torsione.
Set Bit Confezione da 33 pezzi
related products
€319.02
Our previous price
Regular price
€359.00
Price
M 18 Percussion drill M18 BID Pulse driver 1/4 " Hex
9 other products in the same category: