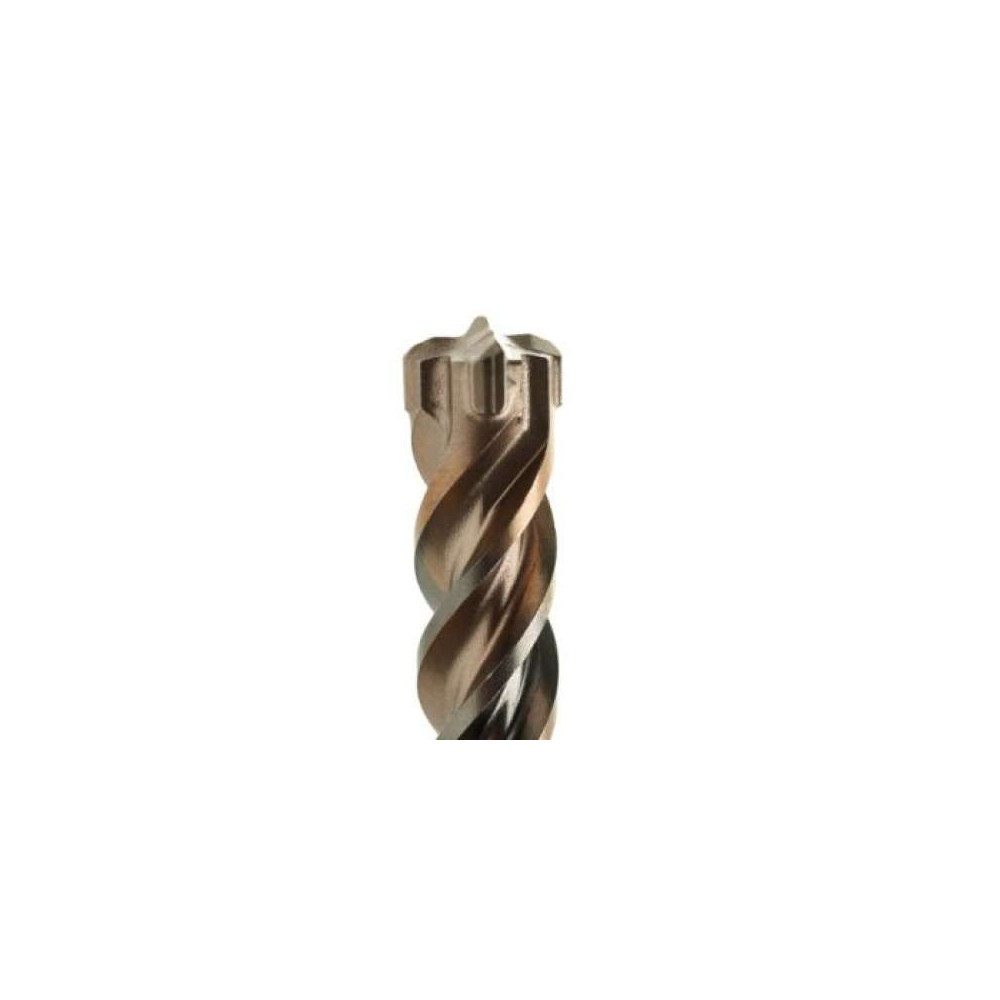  
Milwaukee SDS-Plus MX4 drill bits
Reference: 4932352012
 Milwaukee SDS-Plus MX4 drill bits

Single block with 4 carbide cutting edges. More carbide leads to a higher durability of the tip and higher lifetimeì
Suitable for bricks, concrete, reinforced concrete, and natural stones
 Milwaukee SDS-Plus MX4 drill bits
Single block with 4 carbide cutting edges. Allows for a longer duration.
Thanks to the 4 x 90 ° symmetry, this drill allows precise holes and excellent drilling performance, even in the presence of reinforced concrete.
New variable flute design. Thin flute at the tip for maximum debris extraction, higher speed and less friciton. Thick flute at the base for higher stability and reduced bit breakage.
Suitable for brick, concrete, reinforced concrete, and natural stone.
Made in Germany
4932352012 PUNTA SDS-Plus MX4 6X160 MM
4932352011 PUNTA SDS-Plus MX4 6X110 MM
4932352022 PUNTA SDS-Plus MX4 8X160 MM
4932352026 PUNTA SDS-Plus MX4 10X160 MM
4932352027 PUNTA SDS-Plus MX4 10X210 MM
4932352023 PUNTA SDS-Plus MX4 8X210 MM
4932352007 PUNTA SDS-Plus MX4 5X110 MM
4932352013 PUNTA SDS-Plus MX4 6X210 MM
4932352032 PUNTA SDS-Plus MX4 12X210 MM
4932352028 PUNTA SDS-Plus MX4 10X260 MM
4932352024 PUNTA SDS-Plus MX4 8X260 MM
4932352031 PUNTA SDS-Plus MX4 12X160 MM
4932352037 PUNTA SDS-Plus MX4 14X210 MM
4932352033 PUNTA SDS-Plus MX4 12X260 MM
4932352029 PUNTA SDS-Plus MX4 10X310 MM
4932352008 PUNTA SDS-Plus MX4 5X160 MM
4932352014 PUNTA SDS-Plus MX4 6X260 MM
4932352021 PUNTA SDS-Plus MX4 8X110 MM
4932352953 PUNTA SDS-Plus MX4 16X210 MM
4932352944 PUNTA SDS-Plus MX4 9X160 MM
4932356502 PUNTA SDS-Plus RX4 18X250 MM
4932352819 PUNTA SDS-Plus MX4 16X260 MM
4932352030 PUNTA SDS-Plus MX4 10X450 MM
4932352712 PUNTA SDS-Plus MX4 8X310 MM
4932352949 PUNTA SDS-Plus MX4 14X260 MM
4932352036 PUNTA SDS-Plus MX4 14X160 MM
10 other products in the same category: